Jan 26 2021
Innovation lab ponders future trends of customer needs
(The event developed 25 ideas for 34 initiatives, projects)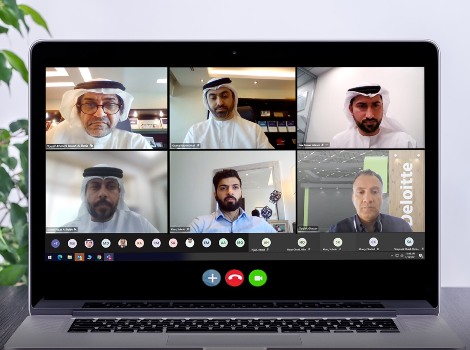 Dubai's Roads and Transport Authority (RTA) held a virtual innovation lab under the headline: Developing Customers Roadmap and future trends 2021-2040. The event lasted two days and attracted a host of RTA leaders. Discussions resulted in 25 ideas for delivering proactive services to match customers' needs and expectations in future.

"This lab took place in the context of RTA's strategic goals; 'People Happiness and Advance RTA'. It aimed at getting familiar with the latest global trends of customers service and developing proactive services that meet the expectations of customers who constitute a top priority in RTA business," said Yousef Al Redha, CEO of Corporate Administrative Support Services Sector, RTA.

"The lab looked into customers roadmap and the future trends over three terms: short term 2021-2025, medium-term 2025-2030, and long term 2030-2040. The lab examined 7 global trends through specialist international firms including self-driving transport, the use of virtual and augmented reality, future jobs among other trends related to customers services. The lab developed 25 ideas that resulted in 35 initiatives and projects," he noted.

"The Customers Happiness Department will continue to exhaust all avenues towards meeting current and future customer needs in line with the policy of our government. It was quite fitting and gratifying that RTA finished second in the Customers Happiness Index across the Dubai Government, which underscores our efforts to deliver best-in-class services to all beneficiaries from RTA's services," concluded Al Redha.