Aug 10 2020
RTA holds training courses for Abra operators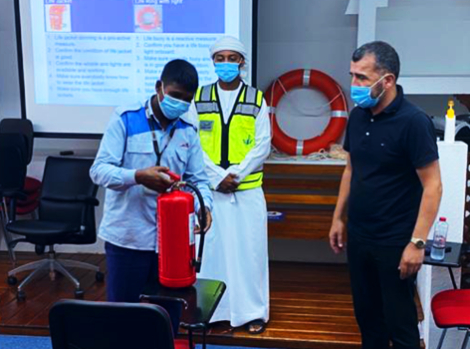 Dubai's Roads and Transport Authority (RTA), in cooperation with Dubai Maritime City Authority (DMCA) have recently held training courses to polish the skills of traditional Abra operators, shuttling riders daily between the two sides of the Dubai Creek.

"Topics of the training courses covered improving the etiquette of dealing with customers and caring for their service and assistance. Items discussed also included the operational aspects of maritime safety and security, improving the responsiveness and handling of emergencies, the importance of periodical checks and maintenance of motors, besides catering to the appearance and cleanliness of both the Abra operators and driver," said Mohammed Abu Bakr Al Hashemi, Director of Marine Transport at RTA's Public Transport Agency.

"The courses that attracted about 200 operators of traditional Abras, proved effective and yielded favourable results such as a remarkable drop in complaints from the safety and service level of traditional Abras, which in turn raised customers satisfaction rating of the service. They also improved the technical capabilities of operators as well as the maintenance of traditional Abras," added Al Hashmi.

The Director of Marine Transport concluded by paying tribute to the participation of the Dubai Maritime City Authority in these courses by sending specialists to assess the required training for RTA's operators.

"As part of its ongoing efforts to improve the maritime safety standards of Dubai waters, the Dubai Maritime City Authority took part in the assessment of training courses held by RTA's Marine Transport Department about the safety measures for traditional Abra operators. The course covered safety kits and precautions, safe sailing procedures, and the effective response to emergency cases," said Abdullah Bin Touq, Director of Maritime Inspection, Dubai Maritime City Authority.