Apr 05 2019
Exhibiting latest motorcycles and safety accessories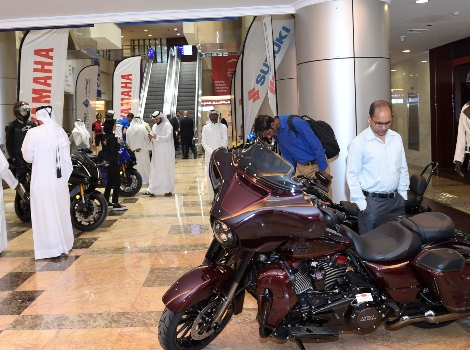 Dubai's Roads and Transport Authority (RTA), in cooperation with Al Yousuf Motors, BMW, Polaris and Harley-Davidson, exhibited an array of motorbikes and safety accessories at the RTA Head Office.

"The Motorcycles and Safety Accessories Exhibition was held in collaboration with Dubai Police General HQ, Dubai Corporation for Ambulance Services, and the Directorate General of Dubai Civil Defence as well as RTA's Traffic Department. Items on display included the latest models of land and sea scooters offered at 15-20% discounted rates for RTA staff," said Nabil Al-Ali, Director of Administrative Services at RTA's Corporate Administrative Support Services Sector.

"Products on show also included safety gears and accessories of scooters such as helmets, gloves, protective clothing and others. Educational lectures were delivered by participating partners highlighting the best driving techniques of these bikes and how to protect riders against potential risks," he explained.

"The exhibition attracted high footfall from employees and outside visitors. Holding these exhibitions is part of RTA's initiatives to nurture a happy work environment that will enhance employees' productivity and job loyalty. It also echoes RTA's compliance with the government drive in this regard," he further added.

Al-Ali thanked dealers of motorbikes and participating government agencies for contributing to the success of the event; which proved to be an enjoyable experience for both employees and visitors.