May 19 2019
Electricity saving of 21.7 GWh in 2018 through LED lighting units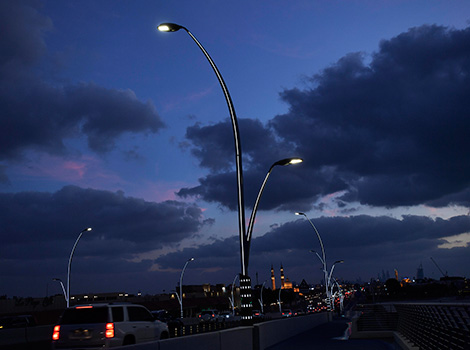 Roads and Transport Authority (RTA) has achieved electricity saving as much as 21.7 GWh in 2018, which is a reduction of 9,340 tons of carbon emissions through replacement of conventional HID lamps by LED lighting units. RTA adopted a plan for harnessing the LED lighting units following a 50% saving generated by trial projects undertaken as part of researches commissioned in different parts of Dubai, such as Rashidiya.

"We have achieved a total electricity saving of 21.7 GWh in 2018, which is equivalent to a reduction of 9,340 tons of carbon emissions. The agency has made an exceptional performance in Roads Lighting Efficiency Index that recorded 125%. In 2019, the electricity saving is anticipated to hit 26 GWh, which means 18% rise in the savings made in 2018," said Eng. Maitha bin Adai, CEO of Traffic and Roads Agency, RTA.

"It is extremely important to roll out initiatives to raise the public awareness to promote reducing electricity consumption and diffuse the culture of saving energy amongst citizens and residents in line with the Dubai Government Plan 2021. Such initiatives are bound to coax a positive change at the environmental, economic and social levels.

"The agency is committed to the UAE's vision for sustainable development by charting out a plan for saving energy. The replacement of HID lamps by LED lighting units is part of RTA's power-saving initiatives managed by the agency. They also include the partial switching off of lights in residential areas, and revising the timing of street lights while addressing the requirements of safety and security of road users," she concluded.