Apr 15 2020
e-licensing jumps by 28% in March compared to 2019 year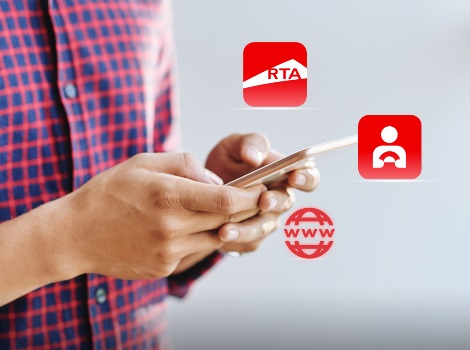 Licensing transactions made through Roads and Transport Authority (RTA) clocked at 254,203 in March 2020 compared to 198,895 transactions last March, reflecting a 28% increase

The surge of online transactions reported in March, be it through the website (www.rta.ae), Dubai Drive and RTA apps, is mainly attributed to customers response to RTA's preventive measures rolled out at the start of March to cope with the outbreak of the COVID-19.

The total number transactions made in March 254,203 comprised of 103,236 vehicle licensing transactions and 150,967 driver licensing transactions. In March last year, the breakdown of e-transactions was 198,895 comprised of 63,021 vehicle licensing transactions and 135,874 driver licensing transactions reflecting an increase of about 28 per cent.

The success of RTA's electronic and digitisation drive over the past years is reflected in the response to the challenges of COVID-19. It supported the precautionary measures of the National Sterilisation Programme highlighted by the call to stay home. These means also reflect RTA's care for the safety of clients spanning across the community.