May 13 2019
Customers Council screen needs of front-end employees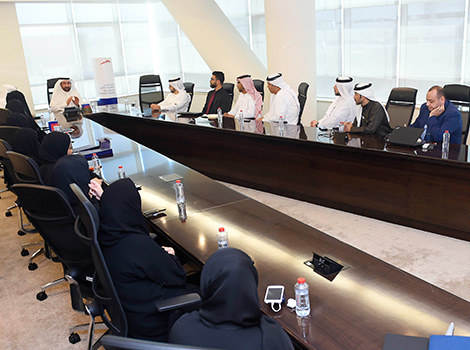 The Customers Council of Dubai's Roads and Transport Authority (RTA) has held a session to explore the needs of front desk employees and supervisors at customer happiness centres. The objective of the session was to enhance the service levels and improve the happiness index, which would contribute in realising a key strategic goal of RTA; People Happiness.

Mohammed Obaid Al Mulla, RTA's Board Member and Chairman of Customers Council; and Ahmed Mahboub, Executive Director of Customer's Happiness Department and Deputy Chairman of Customers Council, attended. Attendees also included 32 staff and supervisors of customer's happiness centres at Umm Al Ramool, Al Barsha, Deira, Al Tawar, Al Kafaf, Al Awir, and Al Manara together with a host of RTA officials.

"RTA cares a lot for front-end employees and supervisors who are catalyst for customers' satisfaction and happiness. The session concluded with several recommendations including, appointing specialist engineers and technicians to expedite the processing of transactions related to engineering works.
Recommendations also included granting front desk employees access to specific technical systems that will speed up the processing of transactions and avoid delays in responding to customers," said Al Mulla.

During the gathering, a presentation on the customer's happiness centres highlighted the role of service centres in achieving people happiness, as reflected in the performance indicators.

The presentation highlighted challenges facing both supervisors and customers. Some initiatives were put forward in a bid to improve the current processes that will reflect positively on the speed of delivering the service.