Jun 08 2019
Al Tayer opens Customers and Employees Service Centre at RTA Head Office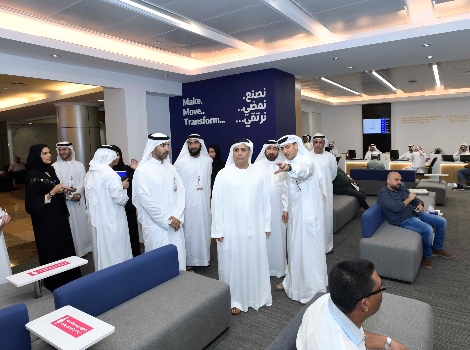 HE Mattar Al Tayer, Director-General and Chairman of the Board of Executive Directors of Roads and Transport Authority (RTA) has launched Customers and Employees Service Centre at RTA Head Office in Dubai. The new facility mimics the design of five-star customer service centres and spans an area of 472 square metres.

Following a tour of the facility, Al Tayer considered the opening of the centre a reflection of RTA's commitment to upgrade the quality of services provided to both clients and employees. The centre offers multiple channels of streamlined services at world-class standards in a way that saves the time and effort of both customers and employees, and makes them happier.

The facility is a three-in-one centre that enables corporate and individual clients as well as RTA employees to have their transactions processed under one roof. The centre saves clients the hassles of moving around different floors and offices of RTA building for procedural matters. Thus, it fosters a perfect environment for advancing customers satisfaction and happiness.

The centre has a reception lounge and an automated queuing system linked with smart monitors. It has 15 counters for tracking transactions in seven departments namely Traffic, Right-of-Way, Contracts and Procurement, Finance, Commercial Transport Activities, Monitoring and Enforcement, and Vehicle Licensing in addition to four offices and five meeting rooms.

The second centre (Employees Services Centre) has six counters for processing employee affairs related to Human Resources & Development Department and Administrative Services Department. It has one office and two meeting rooms, and a smart monitor for automated queuing. It offers employees 16 services through four channels, namely: smartphone apps, call centre, employee service centre, and the automated services.

The third centre is dedicated to serving taxi number plates clients. It has two counters for serving owners of taxi number plates and their heirs in a separate dedicated area to ensure their privacy.