Dec 27 2020
Al Tayer: 2021 Budget boosts Dubai's competitiveness, supports the construction of vital infrastructure projects
(Statement of His Excellency Mattar Al Tayer marking endorsement of Dubai Budget 2021 by His Highness Sheikh Mohammed bin Rashid Al Maktoum's )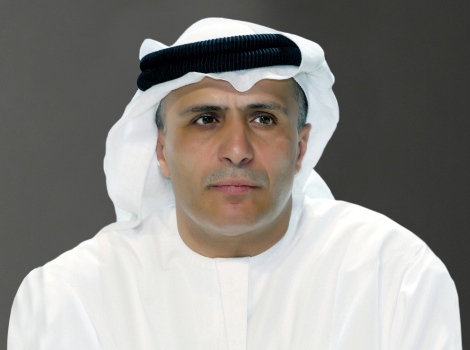 His Excellency Mattar Mohammed Al Tayer, Director-General, Chairman of the Board of Executive Directors of the Roads and Transport Authority, confirmed that budget approved by His Highness Sheikh Mohammed bin Rashid Al Maktoum, Vice-President, Prime Minister of the UAE, Ruler of Dubai, for the Emirate of Dubai in 2021 amounting to AED57.1 billion, would enhance the competitiveness of Dubai and the construction of vital infrastructure projects aimed at delivering top-class services and bringing happiness to citizens, residents and visitors alike.

"The budget will bolster the economic growth and the improvement of services towards coping with Covid-19 crisis as well as supporting the social grants and subsidies and the delivery of basic services. It warrants the adoption of more expedient policies in striking a balance between growth, economic stability and financial sustainability over the medium and long runs. It also requires continued efforts towards augmenting revenues, and increasing the efficiency of expenditure besides promoting the scale of engaging the private sector," said Al Tayer.

"The Dubai Government 2021 Budget serves the needs of demographic growth, requirements of hosting Expo 2020, and the sustained improvement of the infrastructure. It also supports the partnership with the private sector towards realising all the objectives of Dubai Plan 2021 in a way that contributes to improving the standard of living and the welfare of citizens and residents of the Emirate," he noted.

"The allocation of 41% of the government expenditure to supporting the infrastructure and transportation sector in the Emirate underscores the attention of our leaders to continue leveraging the infrastructure and transportation. RTA will direct the allocations made to boost the strategic roads and transport projects and complete a host of vital projects in the Emirate such as Al Shindagha Corridor (including the Infinity Bridge), and the improvement Dubai-Al Ain Road and Rashid bin Saeed-Ras Al Khor Corridor," concluded Al Tayer.