May 16 2018
Al Tayer receives US Consul in Dubai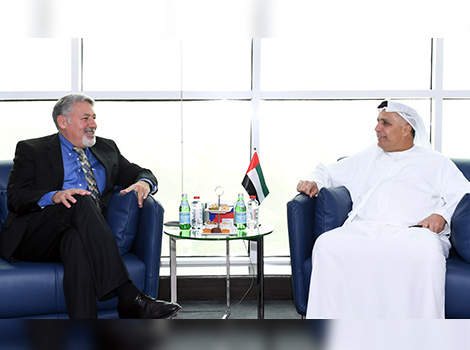 HE Mattar Al Tayer, Director-General and Chairman of the Board of Executive Directors, Dubai Roads and Transport Authority (RTA), received HE Paul Ramzi Malik, the US Consul-General in Dubai, on the end of his tenure in the United Arab Emirates.

During the meeting, Al Tayer praised the efforts of the US Consul during his tenure and his role in bolstering cooperation and sharing experiences between RTA and its counterparts in America operating trains, roads and transit means, wishing him future success and prosperity.

The outgoing Consul-General expressed his thanks and appreciation to Al Tayer and RTA for their cooperation in enhancing the strategic partnership & cooperation between RTA and American firms to undertake several projects in the near future.