Feb 23 2020
16 leading employees obtain certification in innovation management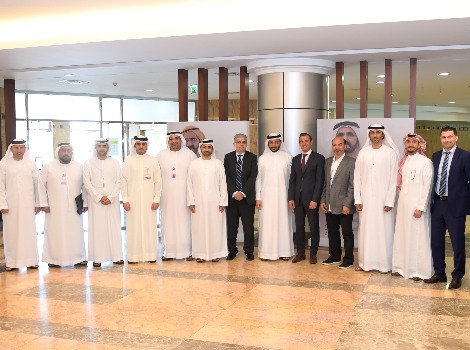 16 employees of Roads and Transport Authority (RTA) have been certified as Chief Innovation Officers – Level 3, by the Global Innovation Management Institute (GIMI). The certification follows their completion of a two-day training course conducted as part of RTA's efforts to boost innovation drive and realise strategic objectives.

"This achievement fits well with the events of the UAE Innovation Month kicked off on February 23, 2020. It is part of RTA's efforts to promote the culture of innovation and nurture a hospitable environment for this concept. It also reflects RTA's efforts to enrich the talents of employees through exposure to year-round training opportunities," said Nasir Bu Shehab, CEO of Strategy and Corporate Governance, RTA.

"It is the first approved training for senior staff on innovation management – level 3 by GIMI. The course focused on boosting the tools and techniques of innovation management needed by the innovation manager to cope with future challenges and develop innovative solutions.

"During the course, participants were divided into multi-disciplinary teams tasked to analyse the external environment and major forces impacting the RTA. Teams examined the prospects of future expansion through launching and developing new services. RTA has an unprecedented innovation culture and caters to uplifting employees' innovative skills through this type of qualifications," added Bu Shehab.