Jun 19 2014
RTA Customer Service Centres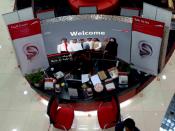 RTA Customer Service Centres

Starting from the 1st of June 2014, the RTA has reduced the number of RTA Customer Service Centers. This is because using an RTA centre is the most inconvenient and expensive service channel for clients to use. There is a limited number of RTA customer service centers that provide driver license renewal service.

The following RTA Customer Service Centres renew driver licenses.
Please note:
*Waiting times at these centres may be high.
*Please first pass an eye test before attending the centre.
RTA available customers service centers are:
Al Twar
Jumiera beach
Al Manara
Hatta
Please call the RTA Call Centre on 800 9090 for business hours at each centre and other enquiries.