News/Events
RTA offers Ferry tickets to watch Dhow Sailing Race (Al Gaffal) 2015
11/05/2015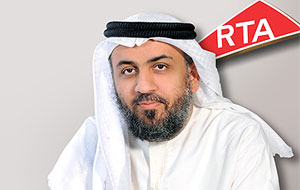 The race is one of the oldest traditional sporting events held and supported by HH Sheikh Hamdan bin Rashid Al Maktoum, Deputy Ruler of Dubai and Minister of Finance; who rolled out the idea in 1991. It is a grand showpiece for Emirati sailing boats measuring 60 feet in length.
Dr. Yousef Al Ali, CEO of RTA's Public Transport Agency said: "We are keen on taking part in a variety of community-oriented social, economic and sport events in general and traditional initiatives in particular as they offer a chance to revive our glorious past and reflect the attention paid by our ancestors to marine life, fishing and pearl diving in the Gulf region.
"Our participation in Al Gaffal race for the third year in a row is intended to revive this sort of traditional marine contests and educate the new generations about the practice. The race is intended to showcase sailing boats measuring less than 60 feet in length used in fishing and transporting goods. It depicts the history of the UAE and how the life of its people was linked to the sea; which offered them a safe refuge and a source earning their living.
Individuals interested in watching Al Gaffal race 2015 aboard Dubai Ferry can buy tickets through calling 050-5875531, and 04-3963135.