News/Events
RTA to construct 400 newly designed, solar-powered ‎& air-conditioned bus shelters
27/06/2015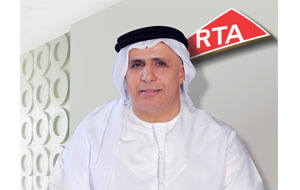 This will bring the total number of bus shelters at the time of project completion to as much as 1285 shelters.
Al Tayer also unveiled the new model design of solar-powered bus shelters, rendering it the first creative solution for constructing this sort of shelters at places where there is no electric current. These shelters will be powered by solar panels to generate electricity enough to illuminate the shelter as well as the attached adverting signs.
"Phase II of Bus Shelters project is part of RTA's continuous endeavours to maintain its excellence and pioneering drive through undertaking quality projects in Dubai. It is also part of a master plan to leverage the public transport sector along with associated infrastructure in the Emirate with the aim of bringing happiness & comfort to riders especially during the blazing summer season. Through this project the RTA seeks to provide an attractive element enticing people to use mass transit means and accordingly push the share of public transport in the daily mobility of persons in the Emirate from 6% in 2006 to 20% in 2020 and further to 30% by 2030. In 2014, the RTA succeeded in raising this rate to as much as 14%," said Al Tayer.
"The newly designed crescent-shaped shelters are manufactured of high quality materials, and using paints resistant to heat, humidity and dust. They will also be fitted with modern air-conditioning systems and eight seats custom-made to give added convenience to users. The shelter, which can accommodate 13 to 16 individuals, is also friendly to the use of disabled persons, and will be fitted with screens directly linked with the control room of Public Transport Agency in order to transmit information about journeys and routes available," he explained.
"The RTA had already accomplished Phase I of air-conditioned shelters comprising the construction of 885 shelters at 635 bus stops. Surveys of bus riders indicated a high rate of satisfaction with these shelters.
"Providing electricity to power air-conditioned shelters in some remote areas was of the key challenges confronting planners at the initial stage of the project. The RTA has therefore worked on solutions to overcome it by offering cracking solutions to power these shelters through solar power technology. The Public Transport Agency embarked on the experimental use of solar panels to power these shelters, and the practice will be assessed. The RTA is also mulling the provision of distinctive services to shelters such as ATMs, and vendor machines of soft drinks/newspapers in densely used shelters," stated Al Tayerr.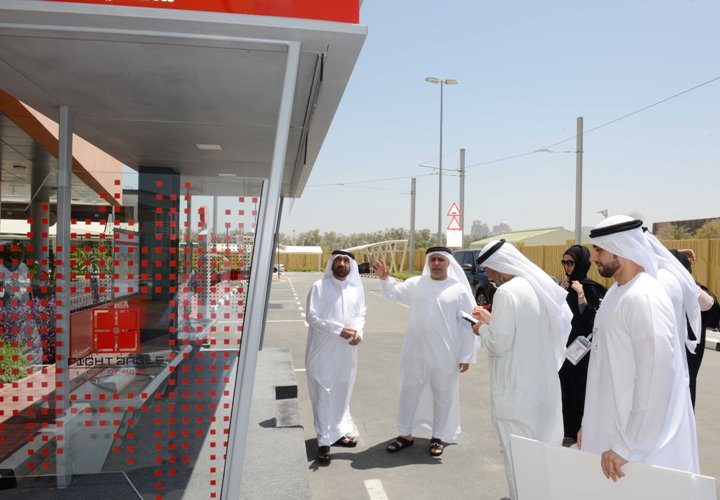 Solar Powered Shelters
 
Al Tayer further pointed that the new solar-powered bus shelters would offer environment-friendly models and a solution for constructing shelters in places where there is no electric power. "Through the solar panels, it will be possible to illuminate the shelter and billboards. The project addresses the needs of riders for shelters in some locations and adds an attractive element to the use of mass transit means," he commented.
"Shelters will be fabricated of a reinforced polyester-covered aluminum in order to protect the structures from tough elements. The seats are made of rigorous, low-heat absorption materials for the convenience of users. The protective solar sheets are made of glazed material distributed on the basis of an engineering & technical model preventing the permeation of as much as possible of sunlight to seated users. The solar panels are made of high quality efficient materials to generate and distribute electricity in such a way enabling maximum exposure & concentration of sunlight to convert it into electric power. LED lights will be used to power billboards to economize on the use of electric power," said Al Tayer in a final remark.