Customers Service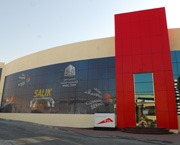 Customer Service Centers Department aims at achieving excellent standard of services deliverable to all RTA clients. This is envisaged through providing a superb work environment and applying methods capable of running the business smoothly and accurately, guided by the latest technological means. The Department is also aspiring to provide the clientele of RTA Main Customer Service Center, and Subsidiary Customer Service Centers with proper guidance, and respond to their suggestions, complaints & expectations in a distinctively accurate manner. The Department has got to interact with all clients, acquaint them with RTA services, and attend to their requirements & expectations. Customer Service Centers Department consists of the following sections:
Call Center:
Call Centers pick up calls from customers regarding inquiries, reports, suggestions and complaints. These calls are to be posted in a daily log and attended to in a positive attitude through providing accurate and prompt information to callers. This is bound to improve and upgrade the internal performance of RTA Agencies & Departments. Calls have to be made through dialing: 8009090.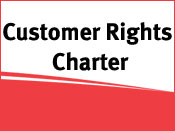 Customer Service Centers:
These Centers coordinate with all RTA affiliated Agencies & Departments to deliver services to the most strategic areas of the UAE. They also assess the requirements & expectations of customers and seek to provide and deliver such services in keeping with the best global standards. They have also to open up communication links with RTA customers to exchange information & concepts, and ensure the quality of service rendered. Subsidiary Centers have also to provide information & data required by clients in a swift and consistent manner, respond to feedbacks received or refer them to competent bodies and follow them up.
Customer Care:
Customer Care Section seeks to identify the best global practices applicable in customer service field. It has to measure customer satisfaction, establish standards to benchmark the performance in line with the international standards, and measure performance levels of services delivered by the RTA. The Section compiles researches and studies, carries out field surveys, documents & analyzes data, derives conclusions and raises suggestions to improve the level of service. It manages Suggestions & Complaints System, follows them and interacts with customers through organizing events to motivate Agencies and individuals to interact with RTA customer service projects. To view Suggestions FAQs please click here