Main Centre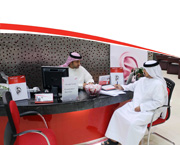 The RTA Customer Service Department
The RTA Customer Service Department provides its services to public through 7 dedicated service centers, the contact centre 8009090 and the customer care unit that looks into the complaints and Suggestions. Furthermore, convenient online service channels are available for customers wishing to transact from the comfort of their home or office. Services are also provided through strategic partners and service providers distributed in key strategic areas of Dubai and the UAE.
The department aims at achieving excellent standard of services deliverable to all RTA clients. This is envisaged through providing a superb work environment and applying methods capable of running the business smoothly and accurately, guided by the latest technological means. The Department is also aspiring to provide all its clientele with proper guidance, and respond to their suggestions, complaints & expectations in a distinctively accurate manner. The Department has got to interact with all clients, acquaint them with RTA services, and attend to their requirements & expectations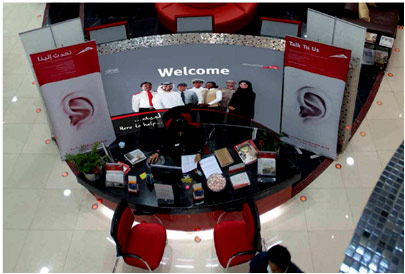 The Main Customer Service Center
The Main Customer Service Center is one of the most sophisticated Customer Service premises, designed to include advanced technological features and top quality standards. The Center is always seeking to adopt all features & tools needed to deliver comprehensive services.
The center is located on Marrakech road next to RTA main office in Umm Al Ramool of Rashidiya area.
As RTA is keen to provide customers with level best services to meet their requirements & expectations of adopting latest technologies to ensure quality performance and save time, we are pleased to present to you RTA Services Procedures Manual. It covers all services deliverable under one ceiling from RTA Main Customer Service Center.
The RTA Call Center 8009090
The RTA Call Center 8009090 pick up calls from customers regarding inquiries, notifications, suggestions, requests, complaints and urgent notifications as part of the Madinati program.
These calls are to be posted in a daily log and attended to in a positive attitude by multilingual skilled staff. This is bound to improve and upgrade the internal performance of RTA Agencies & Departments. Calls have to be made through dialing: 8009090.
RTA Strives to provide timely, efficient and accurate information to all its valuable calling customers 24 hours a day. Call 8009090 and be served….Labaih
Transactional Services are also available through 8009090 for License and vehicle registration and renewal
Labaih
In its efforts to raise the profile of its services channels; the customer service department has launched Labaih Campaign. A multi phased direct campaign aiming to introduce and reinforce the RTA communication Channels with the customer and to bank on its various channels of contact. Labaih phase 1 will focus on creating awareness through various above the line and outdoor campaigns. Phase 2 will be more focused with special focus on in store promotions, print and Social media.